News
Simsen News:
26.10.2015: Demo version with a new graphical user interface available (see download page)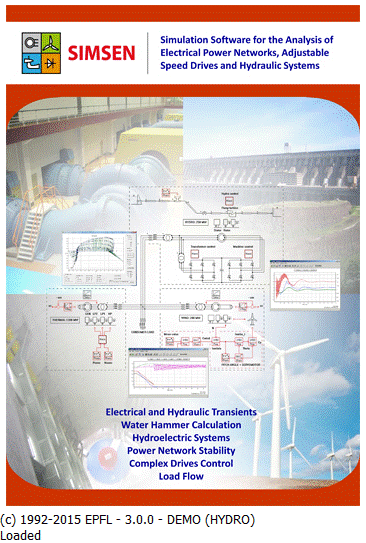 31.5.2014: The differential surge tank model is under test and could be included in the SIMSEN Standard version by the end of 2014!

The differential surge tank model enable to cover the following surge tanks arrangments:

26.12.13: The NEW SIMSEN GUI is under tests and will be made available during the year 2014!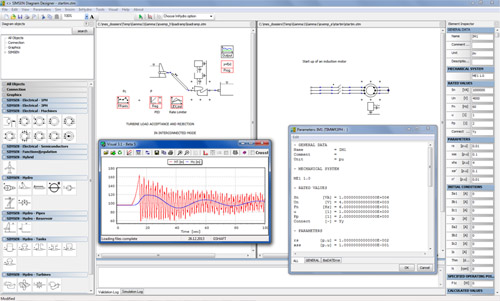 26.12.13: The new SIMSEN 1.9.4 version is avilable on the FTP servers! This new version includes:
- new generalised shaft module with overflow and inflow
- IEEE voltage regulator ST1A and power system stabiliser PSS2B
- update of the Visual

15.01.13: The SIMSEN 64 bit compatible demo version SIMSEN_Hydro_demo19.exe is available on SIMSEN website in the section downloads/available version:
7.01.13: The SIMSEN 64 bit compatble version was successfully launched end of December 2012.
07.09.12: The SIMSEN 64bit compatible version is under test. This version will also enable longer path and file names.
20.02.12: Water Column Separation model was integrated in the SIMSEN Advanced version. This new model was presented at IAHR Workgroup Meeting on Cavitation and Dynamic Problems in Hydraulic Machinery and Systems, Belgrade, Serbia, October 26-28, 2011.
01.02.12: Patch available on ftp: patch_2012_01_23
Modification of pump element and help file (InHydro element specific procedure), modification of warning message in sshaft element, parameters a0, ..., a6 readable in pipeA element (advanced version only).
01.02.12: Simsen Advanced: Technical Workshop: Thursday, 8th of March 2012, 9h30-16h00, in Lausanne, EPFL-LMH
This wiki
This page
Share