Adaptation for Earth Observation
GO TO : Home - Project - Publications - Talks - Code - Contacts
THIS PAGE IS NO LONGER UPDATED (since Dec 2014).
You can still find the preprints of the papers and the links to the code, but ...
For more recent infos about our research, please refer to the MultiModal Remote Sensing group, University of Zurich
Welcome to the wiki!
Here you can find information, advances, papers and code of the project
"Understanding the underlying structure of remote sensing images: improving adaptation in classification models with artificial intelligence techniques "
Funded by the SNF, no. PZ00P2_136827
If you are looking for infos about multitemporal remote sensing, manifold learning and general adaptation models for image analysis, you are in the good place!
Thank you for visiting and do not hesitate to contact me : devis.tuia [at] epfl.ch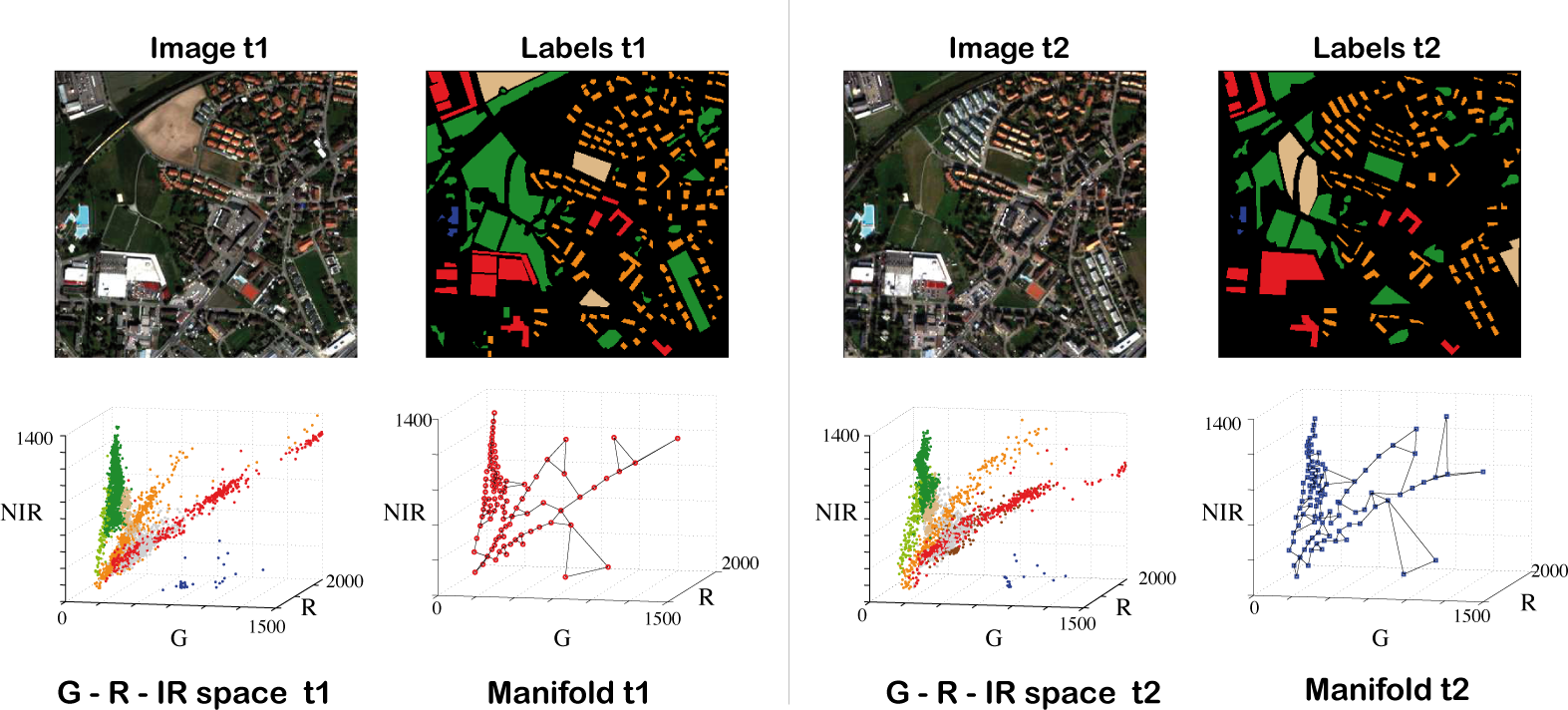 This wiki
This page
Share